An assessment conducted by the Centre for Communication and Reproductive Health, CCRHS, under the Partnership for Advocacy in child and family health At Scale, PACFaH@Scale established a huge gap in terms of access and uptake of FP services in Niger State.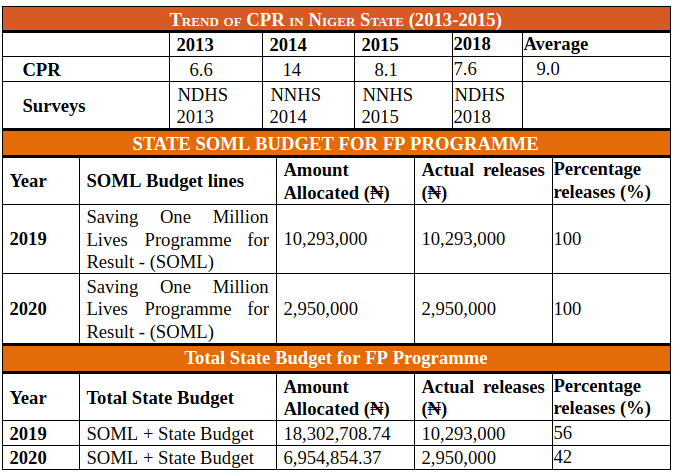 The assessment also showed that the state has a fertility rate of 5.8% compared to the national fertility rate average of 5.3% and North Central average of 5.0% (NDHS 2018). A huge gap exists in terms of access and uptake of FP services. Recent surveys have shown that only 7.6% of married women in Niger use any method of family planning, while 6.4% use a modern method of FP (NDHS 2018). The only state with the single-digit rate in North Central Zone and far below the ambitious target of State's FP Costed Implementation Plan of achieving CPR of 25% by 2020.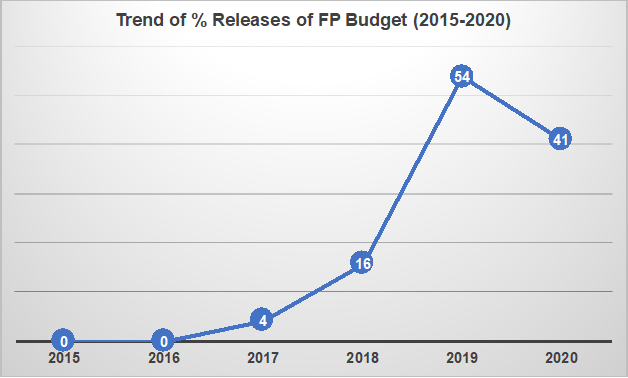 The assessment was conducted over a period of three days. Day one was background reading of all state documents related to family planning and the 2019 and 2020 approved state budget. Day two centered around interviewing the key actors in the state that plan resources and mobilize funds for implementing FP activities in the state (Annex III for a list of stakeholders interviewed. The interview was guided by the template provided at the onset of the assignment. The final day was the collation of data and report writing.