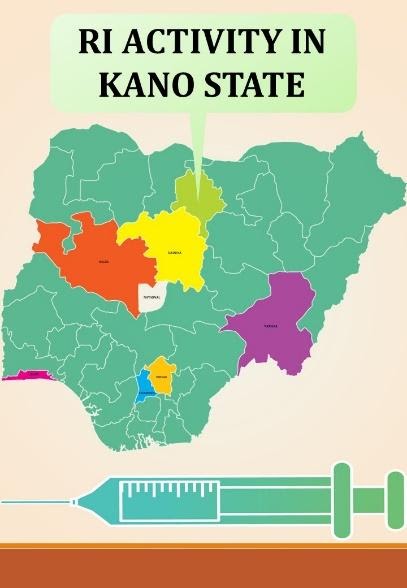 PAS partners MWAN-PAS and FOMWAN participated in radio a program to advocate the executive and legislature on sustaining RI funding as well as amplify the role of traditional and religious leaders for breaking barriers and improving uptake of RI services. The program aired on Radio Kano on the 30th of September 2020 was aimed at improving RI Uptake as cases of low performance continue to grow in some local government areas of the state.
In the last few months, Kano state has witnessed low performing LGA with regards to RI service uptake. Supervisory visits in collaboration with SERICC evidence a few cases of vaccine rejection. This radio program was aimed at reducing religious and cultural barriers to improve vaccine uptake in the state by motivating traditional and religious leaders to join in the effort. Freedom radio has huge followership in the state and popular amongst religious and traditional leaders. PAS partners are supporting sustained level and timely release of counterpart funding for RI.
Meanwhile, MWAN-PAS also supported and participated actively in the orientation meeting to orient RI zonal officers and some members of the LGAs team on the transfer of Mai Unguwa line list and other key community engagement activities across the State. 
The orientation was aimed at presenting and discussing the guidelines for the transfer of Mai Unguwa line list book, discuss on the feedback on Community Engagement activities from NERICC and deliberate on the poor supervision of CE activities at LGA and Community levels. The meeting was attended by the Fourth five (45) zonal team officers from the state.
Issues Identified during the orientation were the provision of logistics to Mai Unguwas to support the conduct of reconciliation meeting, reactivation of LGA SM&CEWG meetings, feedback meetings with the District Heads to update them on the RI and other PHC activities and MWAN-PAS and the dRPC-PAS representatives to facilitated step-down training in Gwale and Dawakin Tofa zones.