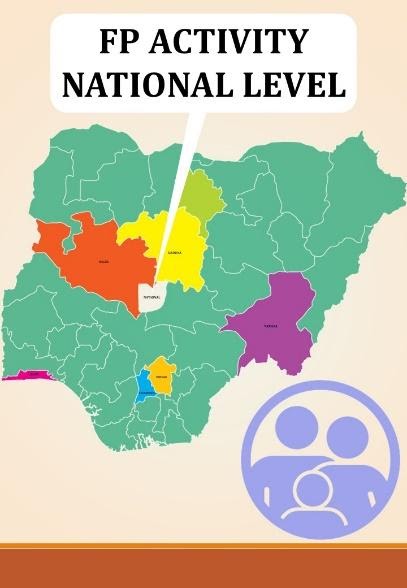 An assessment of family planning coordination, services, allocation, releases and cash backing by the federal ministry of health shows improved compliance and implementation of commitment to FP services at the national level. Organized by the Society of Gynecology and Obstetrics of Nigeria under the PACFaH@Scale project, the assessment reveal the existence of a fully functional family planning unit at the Federal Ministry of Health (FMOH) and the presence of a budget line for FP in Nigeria.
Over the years, the FP unit, working in tandem with partners, has successfully coordinated FP activities and concerns and are able to come out yearly with realistic budgetary estimates for FP in the country to fund FP activities both from the demand and supply sides. FP budget allocation and release have been fairly given the country's numerous challenges but can be improved upon in terms of fund size and promptness of release.
The objective of the assessment was to collect quantitative data on family planning allocations, releases (cashback and actual releases) and fund utilization at the national level for the 4th quarter 2019 to 3rd quarter 2020, generate advocacy evidence for Family Planning champions, CSOs, report and disseminate findings to key stakeholders
Desk review of 2019 and 2020 annual health sector budget analysis and other relevant documents on Family Planning financing at the National level were methodology for assessment. findings the assessment revealed that in 2019, the sum of three hundred million naira was allocated in 2019 for the improvement of family planning services through contraceptives use interventions and counterpart funding but no release was made. The said amount was released in the first quarter of 2020 (February 2020), in 2020, the sum of one billion, two hundred million naira was allocated but there has been no release yet. PAS partner SOGON-PAS is following up with the funds allocated to ensure timely releases.
Meanwhile SOGON-PAS at the national level has also supported the family planning department of the Federal Ministry of Health to develop, review the policy document by providing technical support for the inclusion of an accountability mechanism within. Following the finalization of the process, SOGON-PAS has also supported the printing of one thousand copies of the Family Planning blueprint toward it launching on the 13th of October 2020 by the Honorable Minister of Health.