The development Research and Projects Centre (dRPC) has organized a 2-day capacity-building training for women CSOs on advocacy and communication on women's economic empowerment in Niger, Taraba and Kebbi states. 
The which went simultaneously for 2 days across the states was carried out on the 26th and 27th of June 2021 aimed to train CSOs on how to innovatively communicate to advocacy targets, generate and analyse evidence-based advocacy messages, and non-lobbying advocacy skills.  
The objective of the training workshop was to increase the skills of women CSOs on advocacy and communication, build the capacity of women CSOs on how to conduct evidence-based advocacy, as well as increasing the non-lobbying advocacy skills of women CSOs in Niger, Taraba and Kebbi states.
In Niger state, participants for the training workshop were drawn from women led CSOs such as Federation of Muslim Women Association of Nigeria (FOMWAN), Niger state chapter and members of Open Government Partnership (OGP) in Niger state.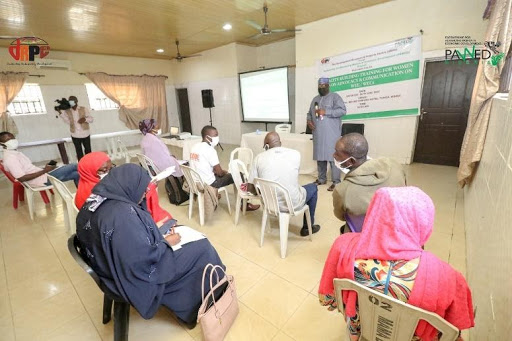 Also, in Taraba state, participants were engaged in group assignments and identifying real life experience to enhance learning. A total number of 9 participants (5 men and 4 women) from 4 CSOs -Women of Value, MCYD, WACHEF, and OGP participated in the training.
While in Kebbi state participants were drawn from the OGP, WRAPA and KTMDI and were subjected to a participatory manner with lots of group activities by the participants just as it was indicated in the training manual which was used to facilitate the training sessions. 
The training methodology adopted for the workshop was interactive and participants were subjected to utilized different methods to build their skills in advocacy and communication. The methods include presentations, group assignments, role plays that show how to conduct advocacy to policymakers and plenary debriefing to other leaders. 
At the various workshops in the three states, participants demonstrate understanding and capacity to step down training on how to map advocacy audiences and place them in different positions; and also, demonstrate capacity in understanding and delivery of goals and objectives of advocacy.
Other areas the participants demonstrated understanding were on how to develop and deliver advocacy messages and capacity to step down learning; as well as, capacity to step down training on doing research and its impacts on advocacy.
Presentations offered during the training include introduction to Partnership for Advancing Women in Economic Development (PAWED); conducting evidence-based advocacy; advocacy communication and branding. 
At the end of the training, as an attempt to assess the participants' perception and level of understanding about the capacity building, both pre- and post-test evaluation forms were administered on the participants. 
Participants agreed that the next step should include the formation of the women coalition; signing of a Memorandum of Understanding (MoU) with the CSOs; developing a work plan; and commencement of advocacy activities by the coalition.
The training was facilitated by Professor Mohammed Kuta Yahaya, an expert in advocacy and citizens' engagement.